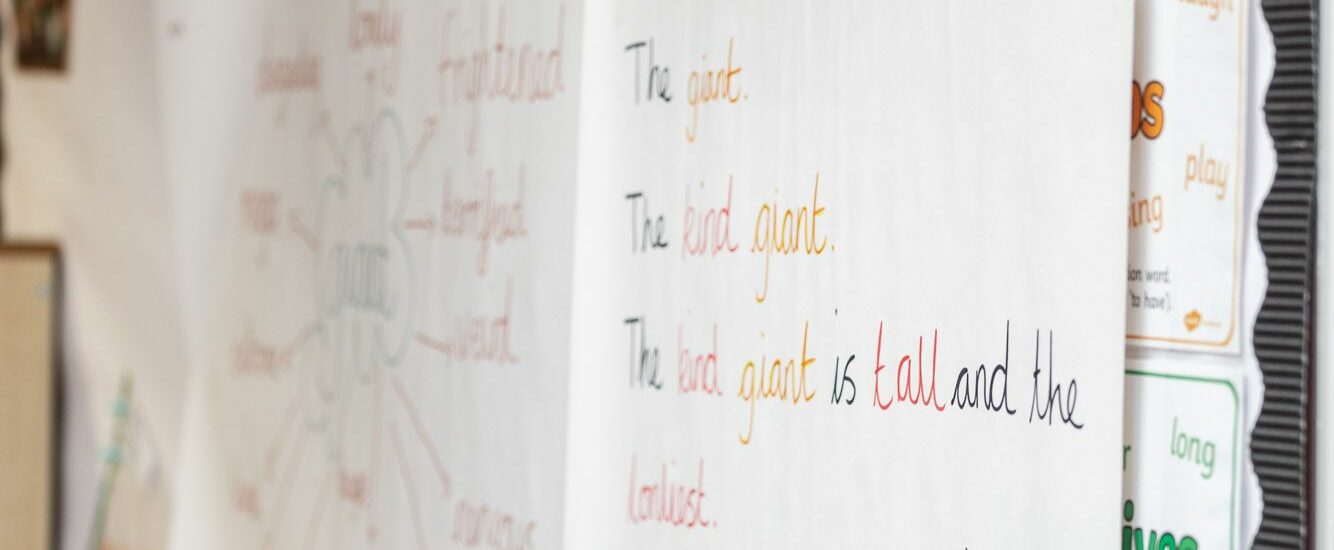 Our literacy curriculum supports children to become enthusiastic and skilled readers who can speak, write and spell confidently across a range of genres, styles and purposes.  By the end of Key Stage 2, children are ready to move on to the next stage of their education as confident communicators who are ready to cope with the demands of the curriculum and of the modern world around them.
We place oracy at the heart of literacy, actively working to develop oral communication throughout the curriculum. From the Early Years and throughout the school, we listen to children and show interest in what they say, helping them put their thoughts into words and expand their ideas. We systematically introduce new vocabulary and model correct use of language, encouraging children to be precise in their vocabulary and to use more complex sentences. We know that "If you can't say it, you can't write it" so all subject teaching includes oracy and offers opportunities for children to talk about and plan their writing. We set accessible talk homework which gives families a structure to talk about what their child is learning at school.
From their earliest mark making, children are given opportunities to write for different purposes and develop writing skills that they can apply in the future. We use the Pathways approach to writing, based on a progression of high quality texts, to engage children and develop their skills through a systematic and structured programme of progressive develop high quality texts and real life experiences. In addition, we use trips, visitors and other enrichment activities as stimulus for writing with depth and purpose.
Teachers model the writing process and help children edit their own and other peoples work. Children are systematically supported to develop secure spelling, grammar and composition skills. We offer a systematic programme of handwriting practice to enable all children to develop neat, legible, joined handwriting. Our approaches are evidence based and proven to support learners.